Southpoint to Downtown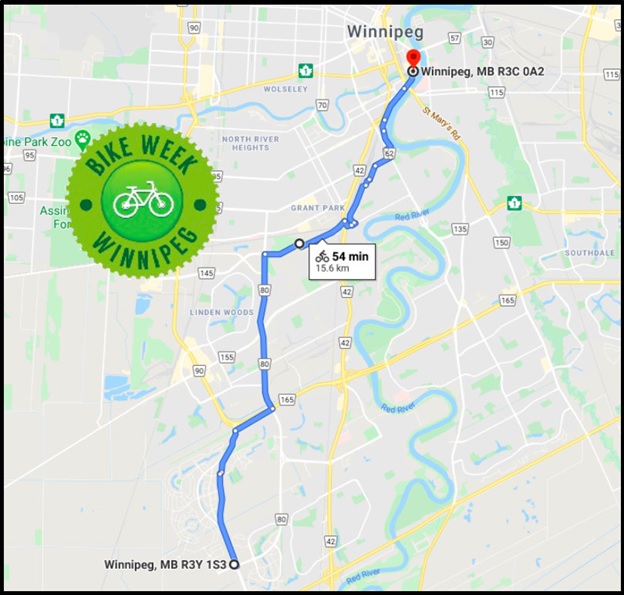 Route Details
Kenaston and Waverley MUP is on the west side. Ending at Main and Assiniboine
Right at BG Greenway to the RT2 exit
South on RT2 on the bridge over BG
You end up at Hudson and Chevrier turn left, cross the tracks then cross Chevrier on the RT
Over the bridge at McGillivray, follow the RT as it curves right (east) through the Parker Lands.
This will connect you to the RT 1 to Osborne and Glasgow
Cross Osborne, through the Transit parking lot to the River Trail
River Trail to Main. Stay on the west sidewalk it is an MUP to Assiniboine Ave.
Link to Goggle Map – https://goo.gl/maps/Nfu6RN4FD5MCCPdw6