Fort Garry to Downtown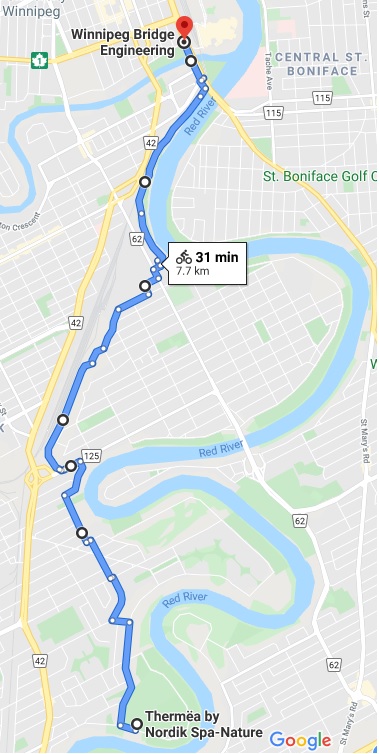 Route Details
Follow South Dr, turn left on Dowker
Turn right to Wicklow St and then right on Lyon
Follow Lyon to North Drive, turn left and then right on Riverside
Follow the multi-use path (MUP) along Jubilee to the lights and cross to pick up the MUP along the BRT line.
Follow the MUP and connections to Brandon St. and continue on MUP to Woodward and Osborne.
Walk to the lights at Glasgow and cross to east side. Turn left at the parking lot and cut through to Togo, turn right and pick up the MUP (gravel) along the river.
Follow the trail until it comes out at Main Street (Norwood Bridge)
Folllow the MUP over the bridge to Assiniboine.
Link to Goggle Map – https://goo.gl/maps/eZhenBBY36HzP8mUA