Bike to Work Day Group Ride
June 6, 2022 @ 6:30 am

-

9:00 am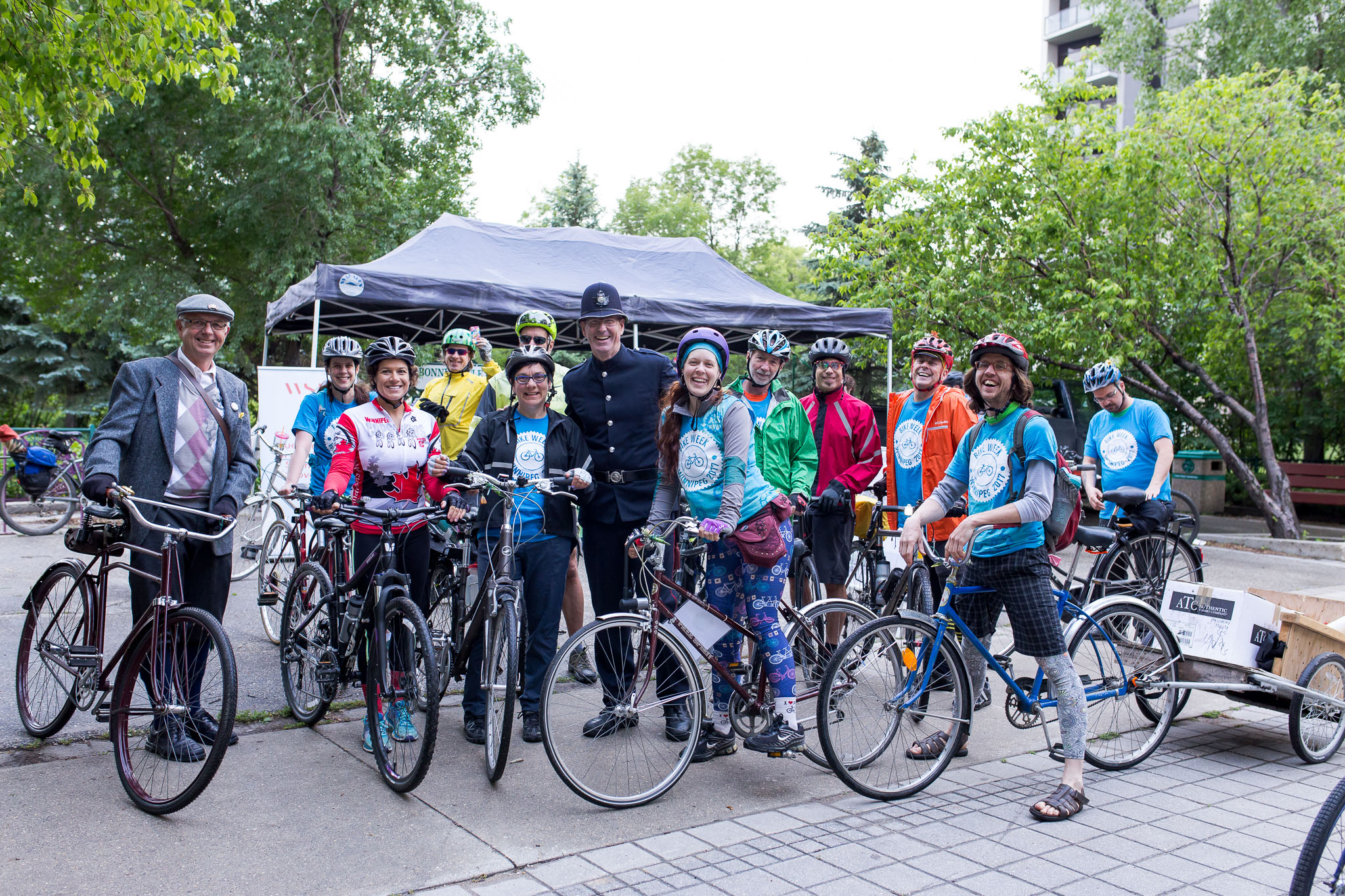 Join us on Bike to Work Day for our annual Group Ride! Starting at Assiniboine Park (south side of the bridge, the ride will take us through Bruce Park, Wolseley and West Broadway before ending at the all-day Pit Stop at the Forks!
This is a slow roll, no drop ride that will stop at several pit-stops along the way. You can join us anywhere along the route and if you need to get to work, leave us at any time to make it on time. If you have the time though we would love to have you join us and enjoy the ride.
Ride Schedule
– 6:20 – Meet and Greet
– 6:40 – 7:00 – Ride Assinboine Park to Velo Renovations Pit-Stop at Omands Park
– 7:10 – 7:25 – Ride Omands Park to Prairie Velo/Urban Systems Pit-stop at Laura Secord School
– 7:35 – 7:45 – Ride Laura Secord School to West Broadway Biz/Misericordia Hospital Pit-Stop at Wolseley and  Sherbrook
– 7:55 – 8:10 – Ride Wolsely/Sherbrook to CAA/Animal Services Pit-stop at Assiniboine and Osborne
– 8:25 – 8:40 – Ride Assiniboine/Osborne to ACU Pit-stop at Assiniboine and Main
– 8:50 – 9:00 – Ride Assinboine/Main to the All Day Pit-stop at the Forks.