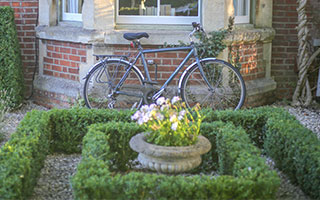 Gardening season is here! Want to learn more about The Peg by visiting some community gardens? We designed loops for you and your household. Check some far-away gardens if your legs are not tired. Extra fun to be creative to ride to and transport garden supplies for your own gardens!
Spence Neighbourhood-Wolseley Garden Tour – Take a tour of some of the great community gardens in the Spence and Wolseley neighbourhoods
Riverview-Lord Roberts Community Garden Tour – Check out the great community gardens 
As always, tag us at @bikeweekwinnipeg, #BiketoGarden2021, #BikeWeekWPG and be entered to win a dog bike leash +/or some gift cards from  St. Leon Gardens, or Organic Planet.
*This event is brought to you by: Dave & Linda from Bike Week, Mark Cohoe of Bike Winnipeg and Jeanette & Ash of The Winnipeg Food Council.